Do you have unwanted home waste or trash at your home? You are looking for the easiest ways to get rid of such massive waste but could not find it? No worry, Junk Removal Langley service can help you.
Junk removal companies help the people to remove piles of trash. From yard junk items to disposal of appliances and more, junk hauling companies provide hassle-free services.
Trash and junk items at your home cannot be thrown around openly in your surroundings and need proper disposal. Improper dealings will affect your health and environment, and you may also face a heavy fine from the Langley local government.
It is challenging for one to know the proper way of disposing of each junk item. But no worry, a professional Langley rubbish removal company knows it very well. Junk hauling companies are helping the people in many ways.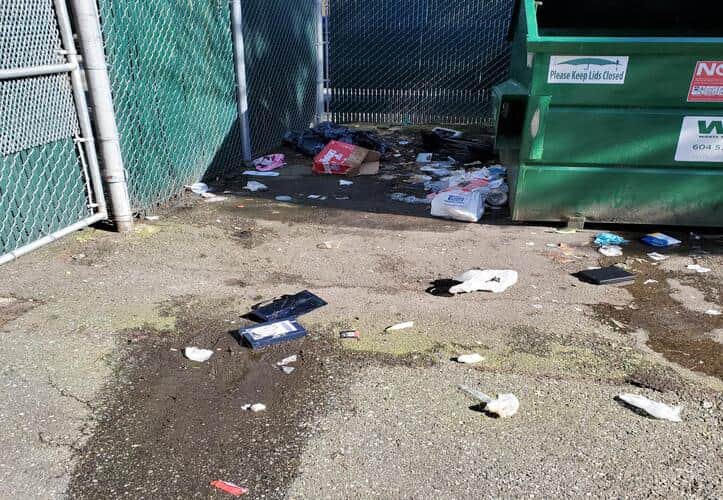 How are junk removal companies helping?
Continuing routine activities
Every new day, every home or commercial place creates a fair amount of garbage or junk items. If you follow the routine cleaning, you can remove it, but everyone can't follow strict cleaning routines.
After a couple of weeks, you need deep cleaning, which is ridiculous. No one likes to waste hours cleaning, which is full of risks and fatigue. Many items in your garbage or junk collection are risky such as chemicals, plastic, and metal items which are enemies of your environment.
If you have such things in your surroundings, it will be hard for you to continue your routine activities. When such trash collects around you, you cannot continue your routine activities. It may irritate you in many ways; Langley Junk Removal Company JUNK FREE can help you.
We offer excellent and affordable services that clean your living spaces and ensure their safe disposal. We collect trash, junk items, and even heavy items from your site and dispose of them properly in an eco-friendly process.
With our expert services, you not just get rid of unwanted stuff but also be able to enjoy a mess-free house again fastly and efficiently.
Hassle free appliances movement
You need to move appliances for several reasons, but it is a hectic job every time. Heavy appliances such as a freezer or other heavy appliances need many tools to support the movement.
Sometimes you want to transport appliances from your old home to new or want to change the place in your home. It is not easy to transport it or even move it into your home. You also want to replace your old appliance with a new one; in that situation, the old appliance needs proper disposal.
When you need some help for safe movement, only the professional junk hauling Langley service ensures safe movement. You can hire JUNK FREE in Langley because we have trucks, advanced tools, and experienced workers who skillfully shift your appliances.
We offer competitive prices appliance disposal, which will ensure your peace of mind. JUNK FREE services are reliable, ensuring easy removal of every junk item without disturbing your other home activities.
Helps in furniture removal
You may need to remove old furniture items such as bed, sofa, couch, etc. It is a hectic job to remove them. Many people do not have large vehicles or appropriate manpower to transport furniture safely.
In such situations, removing old furniture and then its disposal becomes a challenging task. But no worry, Cheap Junk Removal Langley services can help you dispose of all types of furniture regularly.
But make sure before hiring a company that they offer the facility for your available old furniture items. Some new or low-performing companies do not take many items from your home. So make it clear before hiring a company.
Only a professional company like JUNK FREE can efficiently help with its excellent tools and experts to remove furniture items. We take the thing seriously and handle every item safely, which you cannot do independently.
How do professional junk removal companies dispose of items?
When one hires professional junk removal services, they not just ensure the removal of different junk items but also ensure eco-friendly practices.
Their disposal services include recycling, donating, and sending items to landfills. Once you call JUNK FREE, our workers immediately start work at your site.
First of all, we segregate the items into recyclable and non-recyclable. After sorting out, we send recyclable items to nearby recycling facilities or donate them for reuse. Other remaining items are disposed of in the landfills.
Our professional and dedicated workers have a wide knowledge of recycling and disposal, making their job eco-friendly and safe.
When you have heavy items, we have advanced tools for sliding, loading, and trucks for transporting. We know all the local codes and ensure each disposal is done according to the local codes of Langley city. It will not just protect your environment but also protect you from fines.
Junk Removal Services cost in Langley
You may see considerable variations in the prices of junk removal services in Langley, depending on various factors. Junk removal costs an average of 225 dollars in Langley city. If there is a small pile of junk items, your cost can be reduced to 100 dollars.
But for a whole truckload of junk materials, it can be up to 600 dollars. Cost also varies with their cost calculation plans. You can also make your junk removal services affordable by comparing different cost charging plans.
Companies have three standard plans for charging the costs for their services. They charge on the basis of the size of the area, amount of trash, or on an hourly basis. You can choose either of the most suitable plans.
Conclusion
The junk removal job is the most hectic and worst job, and most of us avoid facing it. But if you make the right decision and hire a professional junk removal company, it can be a lot easier for you.
Junk hauling companies in Langley help you remove heavy appliances, furniture, trash, and construction items differently. They not just remove the items from your site but also ensure eco-friendly practices. It is safer for you and your environment to hire professional trash removal companies.