When You Need a cheap junk removal
Surely you have heard that when you have the junk at your residential or commercial site, hire the cheap junk removal services. It will be a satisfactory experience to remove the junk permanently. But you may get confused when hiring a professional junk removal service because you do not know when you can hire the service.
I will help you to learn when you need rubbish removal professional services. Keep reading this article to know more about hiring junk removal services.
When will you need cheap rubbish removal services?
Here are some projects where junk removal services can help you create ease for quick and efficient completion.
Cheap Junk Removal for Selling your property
Are you planning to sell your property? Whatever property you are selling, you want to make it appealing to get the best prices. A neat and clean building will attract buyers more than a building with massive cluttering.
You may have junk and rubbish around several rooms, making them dirty and bad-looking. Whether you have old furniture items or stacks of outdated magazines, or a curb, you need immediate removal. It is not a more straightforward job when you have massive junk here; you will need a professional junk removal service.
You can hire any junk removal services, but when your goal is to get excellent services, JUNK FREE is the best and cheapest junk removal service to hire. It will help you quickly remove all rubbish to improve your property look.
Cheap Junk Removal for Office cleanouts
Are you shifting to your new office or want to remove collected junk at your old office? You may have old office furniture or many papers that need immediate removal. But you cannot dump them in front of your office.
All such junk items need proper removal and disposal at the recommended junk facilities. It is challenging for you to find the extra time for junk removal and then dispose of it properly. You will need a lot of time, which will not be cost-effective.
Here, you should hire junk removal services that provide excellent services without creating any mess. JUNK FREE service is a reliable junk hauling company that removes all types of office junk and ensures its proper removal and disposal during office cleanouts.
Cheap Junk Removal for Moving out
Movement is also a part of our life; we change our houses from time to time. It is a happy experience to shift to a new house, but it can be the worst experience if you have clutter and junk in your old house. Your responsibility is to clean out the old house before moving to the new house.
Not just to clean the new house, you may also need junk removal services when shifting to the new house because you may also find junk items in the new house. It will be a ridiculous and painful experience, and you will waste a lot of time.
When sorting out the items, you come to know that many useless items need proper disposal. In such a complicated situation, hiring a professional junk removal service is a better option for everyone.
JUNK FREE service provider ensures you proper sorting of junk items to segregate the items in different categories for ensuring its proper removal. It will also help move heavy items such as furniture and electric appliances to a new home.
Cheap Junk Removal for Home renovations
We need home renovation to repair and add more space to our living space. It will be a find experience when you add a new room or garage to your building. But it is better that after renovation, you will collect a massive amount of construction waste.
For proper functioning and continuing your routine activities, you need immediate removal. But unfortunately, most of the items are heavy and cannot be removed without having specific tools and vehicles. If you take the risk, it will not just waste time, but you are also at risk of injury or damage to the property.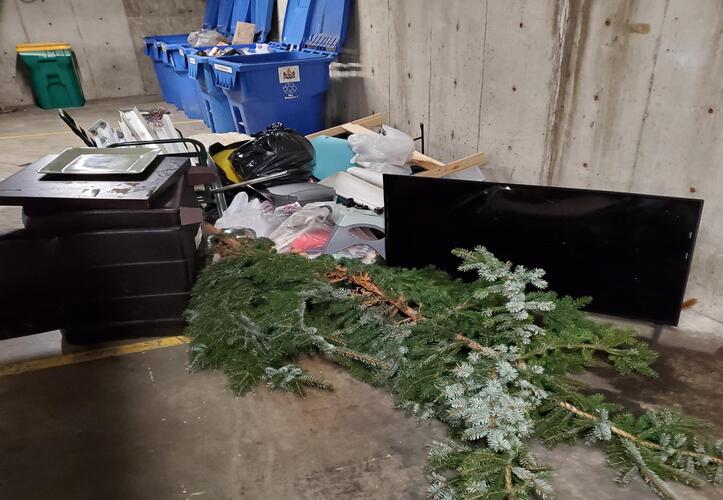 It will be a pleasing experience if you hire the JUNK FREE services because we ensure the removal of all types of construction waste such as asphalt, dirt, dust, broken bricks, sand, and much more. We have experienced workers and advanced tools that help us quickly remove the construction waste from your site without creating a mess.
Party planning
Are you planning a beautiful party for your colleagues, friends, and family? Surely you need a neat and clean space for making your party memorable. You may need pre and post-removal of junk items collected during the party. After finishing the party, you will have plastic and metal bottles, papers, wrappers, and many other rubbish items which need immediate removal.
Different items included in the rubbish need separate treatment before disposing of them. It is challenging for you to sort out and dispose of each junk item. If you hire JUNK FREE service, we ensure proper sorting of rubbish items. After sorting, we send each item to the required facility without violating local codes. We ensure eco-friendly practices.
Spring Cleaning
Your house also needs cleanliness to remove tedious junk items with spring coming. You may have gotten enough stuff around during the winter, and now it needs cleaning to create more space. In the coming summer, you will need more space to sit on the lawn or backyard.
But your yard has a junk collection that needs removal. It is a time-consuming task. But if hires a junk removal service, it will help you get rid of such junk collection quickly. Proper removal of junk items is necessary because you cannot continue your routine activities between such junk items. It has many risks for your health if you remain around.
So you should hire JUNK FREE service, we ensure removal and disposal of all junk items collected during winter, and you want to get rid of them before spring.
Conclusion
We need junk removal services for several purposes. If you do not hire professional junk hauling services before, you may get confused while hiring. You do not know where you should hire the professional services or where you should not.
You can hire anytime when you have collected junk at your site. Junk removal services can help you with the renovation, moving, spring cleaning, house, office cleanouts, after the party, and before selling the property.